Our features are high quality, small batch, quick delivery and rich experience.
Our company, formally known as Shenyang Textile Import and Export Corporation, was established in 1985. In 2003, our company was restructured as Shenyang Shanglin Commercial&Trade co., Ltd, and has its own garment production factory and right to import and export. We specialize in processing and exporting all kinds of knitted garments, woven garments, Japanese national clothing and costumes, garments for hotels and hot springs, towels and bath towels, gloves for outdoor, medical and work. Our products are mainly delivery to Japan, Europe and America.Further, we can do customized processing and feeding trade according to customer's requirement.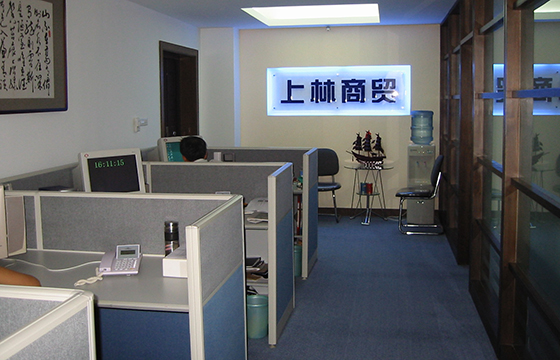 In March 1985, the Shenyang branch office of China National Textile Import and Export Corporation was established. The export commodities were called "Two yarns and Two blanks". In September 1989, the company changed its name to Shenyang Textile Import & Export Co., Ltd. Woven and knitted garments were added into our export goods. In March 1992, a Japanese office was established in Tokyo to carry out international trade with Japan.Export products includes bedclothes, towels, bath towels, woven garments and knitted garments. In March 1997, the Japanese office was cancelled and Shenyang Shanglin Trading Company Limited was established.
Details